How to Take a Screenshot from My Desktop?
You may be faced with the option to send a photo when submitting an error report or feedback.
For this reason, we provided training for those guys who would like to learn how to do this.
Take Screenshots:
To do this, as in the images below, you should have a button called the Print Screen or Prt Sc near the Enter button.
Print Screen Button:

Prt Sc Button:

By pressing this button, there is no particular change, but in fact the image is taken from the screen and stored in the cache. Now, to extract the image from the cache, you need to paste it into a photo editing program, which in Windows is Paint and you can use it.
When you run the Paint application, put the cache data in the image below: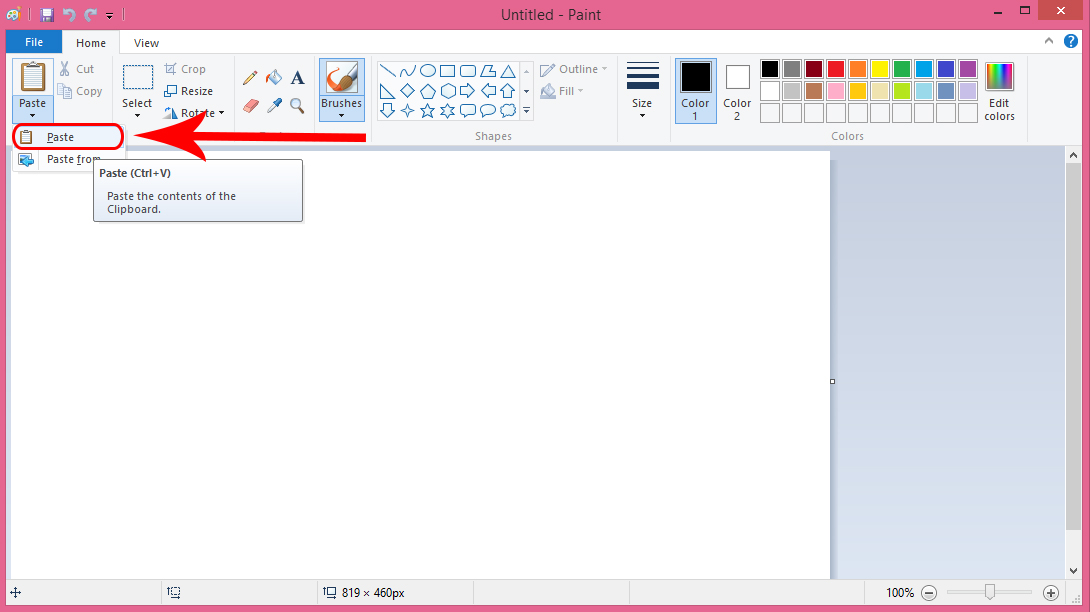 You can also use the combination keys Ctrl + V for ease of use.
Two Tricks for Better Capture:
You can use the Alt + Prt Sc combination to take a picture of the active window not entire desktop.
If you use Windows 8 and above, you can quickly take photos of the desktop by combining the Windows Logo + Prt Sc keys with no special software. The captured photo is stored in the Documents/Pictures/Screen Captures folder.